Clinical Research Services
Clinical Research Services - Credentials
Credentials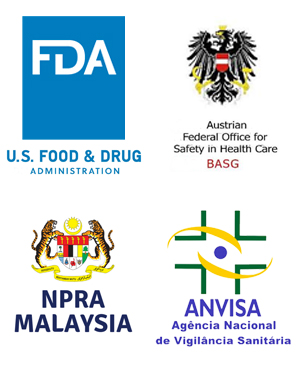 Regulatory Approvals
Reliance Life Sciences' facility, systems and processes have successfully completed several regulatory inspections. The facility and studies have been inspected and audited by the following agencies:
DCG (India) - BA/BE facility
FDA (US) - BA/BE studies
ANVISA (Brazil) - BA/BE facility
Austrian Agency for Health and Food Safety (Europe) – BE studies
MPA (Sweden) – BA/BE studies
MOH (Turkey) - BA/BE facility
MOH (Israel) – BA/BE studies
MOH (Belarus) – BA/BE studies
NPRA (Malaysia) – BA/BE studies
OECD & GLP - Toxicology Center
NABL - Molecular Diagnostics Laboratory
CAP - Central Laboratory
CLIA - Central Laboratory
Quality Assurance (QA)
Reliance Life Sciences has an independent Quality Assurance Group.
The QA group is involved in handling various QA activities including SOP management, training management, vendor management, conducting and reporting audits, computerized system validation, change control management, deviation management, CAPA management, hosting external audits/inspections and handling queries for several regulatory agencies. Audits performed by QA auditors include project specific audits (clinical, bioanalytical, statistical and reporting phase), system/process audits and vendor (qualification/re-qualification) audits. Audits are conducted to ensure systems/processes are in compliance and study data generated is in compliance to GxP standards, applicable regulations, in-house SOPs and study protocols.