Business Pharmaceuticals TerliRel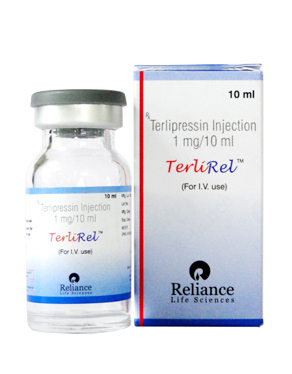 Terlipressin (also known as triglycyl lysine vasopressin) is a synthetic analogue of the neuropeptide hormone vasopressin and a pro drug for lysine vasopressin. Terlipressin has affinity for vasopressin receptors (V receptors). V receptors are divided into three specific subtypes (V1, V2 and V3), the distribution and density of which account for the potential pharmacological effects including vasoconstrictive effects.
TerliRel™ is administered by bolus intravenous injection and is indicated for Bleeding oesophageal varices (BOV) and Type 1 hepatorenal syndrome (HRS).
TerliRel™ is available as 10 ml glass vial and contains 0.1mg per ml of Terlipressin.